Adalita is a formidable Australian rock icon. She has cemented her well-earned place in the music industry as a highly respected solo artist, since first exploding into the local consciousness back in 1991 as a founding member and principal songwriter of legendary Australian alt rock band, Magic Dirt.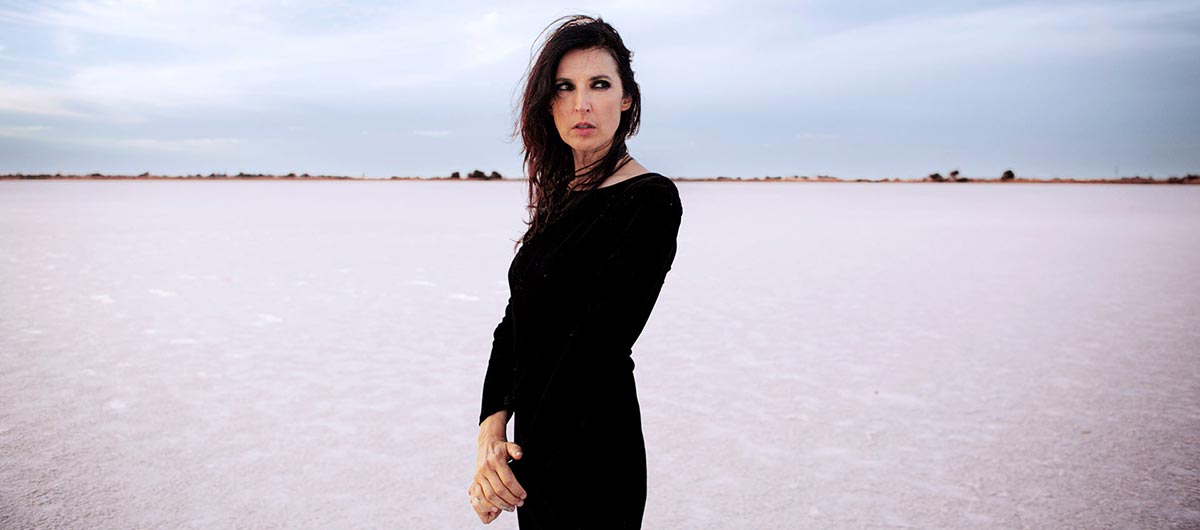 2022 saw the much-anticipated release of Adalita's third solo album, Inland. Shimmering with introspection, the record benefits from a solid gestation period, and bristles with raw emotion, cerebral lyrics, and her trademark kick-in-the-guts guitar.
This dynamic new work is a layered exploration of self, a tribute to a certain time and place, an analysis of infatuation and obsession, and a celebration of the empowerment of letting go. An array of powerhouse musician friends feature, including multi-instrumentalist (and producer and co-producer on three tracks) Marty Brown, Matt Bailey, Dan McKay, Laura Jean Englert, rising stars Ivy and Mabel Windred-Wornes, and the legendary Mick Harvey.
Adalita's self-titled debut album launched her solo career in 2011, to rave reviews and packed houses on her subsequent national tour. That year was a big one, with national support slots for Blondie and The Pretenders, a special performance for His Holiness The Dalai Lama, and accolades including Best Independent Album at the Australian Independent Record (AIR) Awards and a shortlisting for the Australian Music Prize.
In 2013 her follow up album All Day Venus elevated her rapidly rising popularity, and secured a 2014 ARIA Award nomination for Best Female Artist as well as The Age/Music Victoria award for Best Female.
The COVID years haven't slowed Adalita down. Her web-based Sunday Sessions were a huge hit in 2021 with isolated fans. She's now returned to live shows around the country, including various regional and festival appearances, a slate of Rolling Stones and Bob Dylan tribute shows, and a performance at the most remote festival in the world, the Big Red Bash.
Adalita has also rekindled her creative journey with Magic Dirt, who reformed in 2018 to the delight of their loyal fanbase, having garnered nine ARIA Award nominations and secured four Top 40 releases on the ARIA Albums Chart the first time around.
To top it off, Adalita continues to work on a slate of creative collaborations, is a regular guest speaker and judge at arts events, and enjoys mentoring emerging artists, film composing and acting. She's also a passionate photographer and filmmaker.
Contact